It actually matters what you wear when you go to bed -- on your face that is. See the products that'll help your skin get its best beauty sleep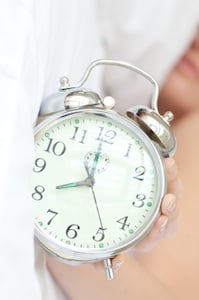 This is a TotalBeauty.com skin care products article
Research says your body temperature cools down when you're sleeping, which boosts the efficacy of ingredients that are absorbed into your skin. That's why what you put on your face at night does matter. See the 3 products our editor can't go to bed without.
Hello Gorgeous!
I was saving this product review for Valentines' Day-but it's just too good to wait!
My experience sampling the Cerisier Princesse pearlescent shower cream from L'Occitane ( that's Cherry Princess for those of us who don't speak french)
is that it's a very light and soft scent which is floral and fruity.
I used my shower foam on a scrubby exfoliating pouf and got a nice lather-but not extreme-nor was it lacking. In fact, it felt like just the right amount. Though, I think anything at 5 a.m. feels just right.
It contains a cherry extract from Luberon, Provence and personally-reminds me of eating Cherry Garcia ice cream from Ben and Jerry's.
Note on the ingredients: it does contain sodium laureth sulfate-so you could possibly grow a tail-but it will smell good and feel soft to the touch.
I think you should get some of this right now-but if you must wait for Valentine's Day-be sure and drop big hints to your love interest or make a series of sticky notes to remind yourself to order or go by a L'Occitane retail store, like the one in Chandler Fashion Center here in Arizona.
Remember: you are beautiful! Thank you for visiting the blog and check back for promotions and beauty giveaways!