Don't be fooled by these "healthy" meals. See which frozen foods are helping your diet -- and which ones are wrecking your healthy-eating efforts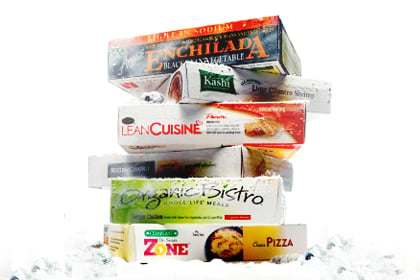 This is a TotalBeauty.com diet article
When we see the words "low-fat enchilada" on a frozen meal, we get excited -- even though we have a sneaking suspicion that those cheese-covered, heavily processed bites of heaven are most likely not good for us. With this guide, you'll be able to choose the frozen food options that are good for you and taste great.
Good morning Gorgeous!
Please welcome friend and guest blogger Barb Pruitt.
She is an amazing example of how to walk pure and modest in a world that values cheap and skimpy. I love what she wrote to share with you because it echoes what I would say- that you are worth so much more than you know and are loved beyond measure!
So without further adieu, here's Barb!
###
"There are many great women, but I am the BEST!" Bible Proverb
You need to feel like you are the BEST because you really are!
There is no one like you; you are one of a kind. I have always said, "You are the WAY you are because of WHY you are". It's your uniqueness: personality, style, ideas, and ways that make you amazing!
Your inner beauty will shine when you remember to Love yourself and not worry about what others think. You are the most beautiful at being you! Shout this out "Free to be ME!" Love yourself and your inner beauty will shine!
###
Gals-I highly encourage you to visit Barb's website and watch a video-she is funny and will get you laughing and feeling great fast!
Here's a sample!
"We are God's Idea" #1 from Barb Pruitt on Vimeo.
http://www.barbpruitt.com
Remember: you are beautiful! Thank you for visiting the blog and check back for promotions and beauty giveaways!