One editor goes to makeup school and comes back with a notepad full of professional makeup techniques -- steal her tips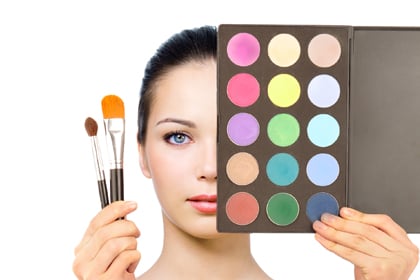 This is a TotalBeauty.com makeup article
Makeup school is not only time-consuming, but it can cost up to $6,000 for just one introductory course. Becoming a professional makeup artist is no small feat, which is why we sent one beauty editor to three different makeup academies for you. Now you can learn how to apply your own makeup like a pro without spending the time or the cash yourself. You can thank us later.
Hi all!
I'm excited to watch the People's Choice Awards show hosted by Kaley Cuoco of The Big Bang Theory because I think the show is a good measure of what people really like and are really watching.
So I'm a big fan of Person of Interest with Jim Caviezel but on accident I started watching Once Upon A Time with Ginnifer Goodwin. I'm really liking the show and plan to tune in again.
I created this short how to video to get a Snow White in the forest look as seen on the show. Enjoy!
Foundation: Borghese Summer Glow spf 20
Brows: Brow Diva in Sophia
Eyes: Makeup Designory shadows in Honeysuckle and Brownstone
Eyeliner: Milani Liquifeye eye in purple
Mascara: L'Oreal Voluminous Million Lashes
Cheeks: Makeup Designory Glow
Lips: Aubrey Organics Natural Lips in Sheer Pink
Remember: you are beautiful! Thank you for visiting the blog and check back for promotions and beauty giveaways!