Defy gravity with these hair-raising tricks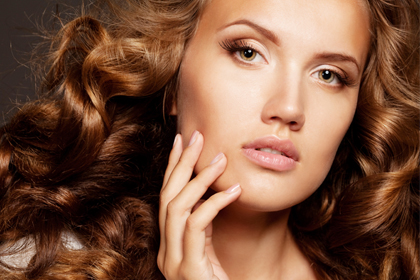 This is a TotalBeauty.com hair care article
Does your hair perpetually stick to your head regardless of how many products you use or hours you spend teasing? These professional techniques will give you that instant volume you crave. See them now.
Dear Gorgeous-
I'm away on location for quite some time and while I'm busy-(yes, I'll still be on my Twitter! @cherelynn)
I have the esteemed honor of having amazing guest bloggers stepping in to fill in some of the content while I am working.
Please welcome with your comments, links, likes and StumbleUpons to
Donna at Exposure Swimwear.
She's the one who made my light up twinkly bikini costume-long story there! She also is the one who makes the perfect boy short to go with my tube'kini top so I get great coverage with out wrecking my natural tan lines!
Here are some links to her, and please stay tuned below for a quick tip from her on how to get a great bikini! <3 C !
http://www.exposureproducts.blogspot.com/
http://www.swaghunter.blogspot.com/
http://www.zazzle.com/exposure_products+gifts
It's bikini time !
I bet that is difficult to believe when the tree limbs are bare and you grab a sweat shirt every time you head out the door. But – whether you live in Southern Cali or Fargo, North Dakota it is perfect spa and Jacuzzi weather. Thus – it is bikini time.
Just a little tip here – buy a new swim suit when they go on sale at the end of the season so you can look sharp all winter long.
On February 15, when the Valentines decorations and cute little outfits come off the rack the new line of swim wear will be awaiting you.
Now is the time to think about what you will be in the market for this year. Check out magazines or maybe even the Vogue look book for runway trend and to see that perfect suit, if you have the "perfect body" of a model.
Perhaps budget wise, it would be better to go to your local Target store for a look or better still, support your locally owned swimsuit business owner. Unique, high quality suits like those from Exposure Swimsuits help you stand out in any crowd.

www.exposureproducts.blogspot.com
Sincerely-
Donna
p.s.Makeup University ladies-would you like a Twitter party with Donna to ask your best and burning bikini questions? Let me know and I will for the end of the month to have Exposure Swimwear tweet with me!
p.s.s. What would you do for a free bikini bottom give away?
Remember: you are beautiful! Thank you for visiting the blog and check back for promotions and beauty giveaways!