Even Mother Nature can goof sometimes. See what hair color you should've been born with here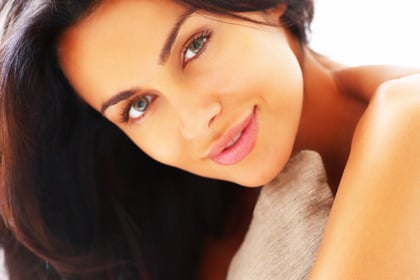 This is a TotalBeauty.com hair color article
Do you feel like your mousy brown hair color doesn't express who you really are? Were you born a blonde but think you are meant to be redhead? See which hair color best matches your personality with this quiz.
Hey Gorgeous!
I am out at the Scottsdale Barrett Jackson car auction ( as seen on SPEED Channel) and it's a fun family event complete with free hot laps with professional Bondurant drivers at the GM driving experience.
Enjoy this short video and see you out there!
Products used:
Foundation: Avon Extra Lasting
Eye highlighter/lid primer Lancome
Eyeshadow/Blush/Lipstick: Sue Devitt Beauty Day and Night Neutrals
Eyeliner: Lancome Artliner
Mascara: Lancome Hypnose
Eyebrows: Brow Diva Sophia
Remember: you are beautiful! Thank you for visiting the blog and check back for promotions and beauty giveaways!