Before signing on the dotted line, make sure you know about these common risks nobody talks about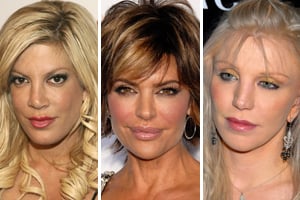 This is a TotalBeauty.com plastic surgery article
No, these aren't the one-in-a-million horror stories of blood clots and infection -- these are the way more common (and still pretty scary!) side effects that'll make you think twice before going under the knife.
Hey Gorgeous! Just in time for the hair trends coming out of the New York Fashion Week-go get a hair cut to re-energize your look! You will feel great just getting a trim to clean up frizzy ends, or maybe make a bold style change or in my case-just get the bangs cut once and for all!
Star Flores at Arizona Hair Co. in Tempe cuts my hair and I've been so happy with the cut and style. If you are looking for a new stylist, call for a consultation! Remember to print your coupon to take with you!
Tempe Marketplace
2040 E Rio Salado Pkwy
Tempe, AZ 85284
(480) 967-2244 Remember: you are beautiful! Thank you for visiting the blog and check back for promotions and beauty giveaways!