You'll be surprised to see which major beauty brands make products that just don't work. See them now and save your money
.
This is a TotalBeauty.com anti-aging skin care article
In this economy it's tough to stay en vogue, let alone ageless. We're scared of those imminent wrinkles just as much as the next person, which is why we're vigilant about discovering the anti-aging products that actually work -- and which ones don't. Read these reviews on the 23 products readers say do absolutely nothing for your fine lines.
TotalBeauty.com average member rating: 6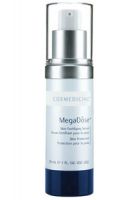 "With this one I can honestly say that it did nothing to my skin after using it for six weeks."
No. 22: L'Oreal Paris RevitaLift Complete Lotion SPF 15, $16.59
TotalBeauty.com average member rating: 6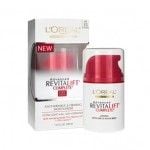 "The worst part was that it didn't truly sink into my skin -- when I touch my face, the lotion balls up and rolls off! Gross."
TotalBeauty.com average member rating: 6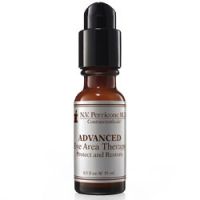 "I was so hurried to buy this product because I read that it was a very wise buy [but] … it didn't work at all! Not for my dark circles, not for my lines, [and] it even gave me an allergic reaction to my eyes -- they turned red!"
Hello dear Gorgeous!
Enjoying New York Fashion Week? Or should I say the Mercedes Benz Fashion Week? It seems that everything gets renamed lately-like the Arizona baseball field, whatever the latest name it will always be the BoB to me.
The first image is from this week at BCBG and I love the simple hair and makeup and bold orange color! Remember when you see these clothes
you are actually planning your wardrobe for next spring.
What you can plan for right now though is an amazing Fall beauty campaign for yourself to keep your energy high, and your positive self esteem even higher!
I love a good lipgloss and the Lip Delivery Antioxidant Gloss from Intelligent Nutrients is one for your school locker, purse, backpack, car glove compartment and gym bag-maybe even your office desk too! Why?
Because it's USDA Certified Organic and sine we eat our lipsticks-literally-everytime we lick our lips, or talk or drink -you consume the product on your lips.
So Intelligent Nutrients came up with a lip gloss formula with food grade ingredients plus their 'antioxidant intellimune seed oil complex' which has a high ORAC value making it like a lip vitamin for overall health. This lip gloss you can feel safe about ingesting! Ingredients like Acai, Agave, Black Cumin, Pumpkin, Red Grape, Red Raspberry, and Cranberry to name a few!
The colors are gorgeous too and have worn very well for me during sunny runs outside, long traffic commutes and long, long days! I use the Intelligent Nutrients DeStress Express constantly-it makes commuting more pleasant!
Learn more and get yours at
http://www.intelligentnutrients.com
p.s. all of their products are USDA certified organic, manufactured with renewable energy and no animal testing!
Remember: you are beautiful! Thank you for visiting the blog and check back for promotions and beauty giveaways!