Find out which household items double as fitness equipment
This is a TotalBeauty.com fitness article
Spending upwards of $30 a month for gym membership is an expendable luxury in this tight economy. For gym results without the bill, see how to create your own gym at home with these ingenious ways to use everyday household items.
Hello Gorgeous!
If you haven't seen HSN.com lately with YBF
founder Stacey Schieffelin you have got to get the
schedule and tune in!
She is wonderfully authentic in her concern for
ladies looking good and she has developed a line
of makeup that goes along with her good
intentions.
I used this primer in several ways to test it:
First: I put it on my bare skin over my moisturizer to see how it would blend: results were really smooth and no pealy balls to make my foundation blotchy.
Second: I put my favorite liquid foundation over it and got a good slip, nice blend, and it dried down to a very even look, more so than when I put my makeup on with out it.
Third: off with that layer and onto the next: I apply the YBF primer and put loose mineral powder over it thinking that for sure it would stick and clump and make for a lousy finish! Nope! Give the YBF primer a moment to dry down and when it feels silky on the skin you know it's time to apply your foundation and my Sheer Cover mineral foundation looked better over the primer!
YBF products are paraben free-so feel good about putting it on your skin.
Now-for a post from last Friday on
http://Cherelynn.com
where I shared a story about YBF founder Stacey Schieffelin and her involvement on the NYSE meeting for women! Read on!
###
Lured by promises of weight loss and clear skin, one editor set out to try the "Fruit Flush" Detox. See if it worked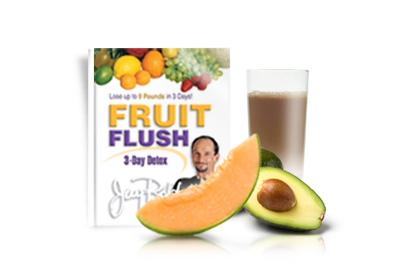 This is a TotalBeauty.com diet article
If hearing the word "detox" makes you shudder (but you also feel sluggish and wouldn't mind losing a few pounds), Jay Robb's Three-Day "Fruit Flush" might be just right for you. See one editor's experience on this detox and find out whether she really did lose up to nine pounds in three days.
Hello Gorgeous! Say hi to YBF founder Stacey Schieffelin! She does alot to champion the cause of empowering women and she was present today at the New York Stock Exchange 'Count Me In for Women's Economic Independence'. The full story is below along with a photo from the event.
Boy, I sure would like to be having coffee with Stacey and Tory Johnson of Women for Hire-plus 100 of my closest friends! Oh the things we would think of! Then do! Remember to take a moment to compliment your sisters and help your girlfriends!
2 SEP 2011 | 09:00AM | Posted by: New York Stock Exchange
Count Me In for Women's Economic Independence at NYSE
Count Me In for Women's Economic Independence visits the NYSE to recognize the national efforts of the non-profit organization in supporting significant growth among women-owned businesses in the United States from micro businesses into million dollar enterprises. In honor of the occasion, Nell Merlino, Founder and President, Count Me In for Women's Economic Independence, rings The Opening BellSM, joined by esteemed members of the Make Mine a Million $ Business (M3) event steering committee, elected officials, long-time sponsors, and women business owners who have both benefited and hope to benefit from the power of the M3 program.
This powerful mix will encompass nationally lead and small women-owned and run businesses, and the wide range of support committed to supporting and growing women-owned businesses in the United States .
About Count Me In and Make Mine a Million $ Business
Count Me In for Women's Economic Independence is the leading national not-for-profit provider of resources, business education and community support for women entrepreneurs seeking to grow micro businesses into million dollar enterprises. Count Me In launched Make Mine a Million $ Business (M3) with founding sponsor American Express OPEN to inspire one million women entrepreneurs to scale their businesses to a million dollars in revenue by providing tools, skills and support of a nation-wide community of peers.
US Census statistics indicate that while women-owned businesses represented nearly 50% of privately held companies in the US , only 2.6% of those businesses are at $1 million or more in annual revenues, compared to 6% of men-owned firms. In fact most women-owned businesses are at $50,000 or less in revenues. Since its introduction in 2005, 28% of program participants have reached the million dollar threshold. CMI's goal is to bring 1,000 women owned businesses to or beyond $1 million in annual revenues through the program, generating $1Billion in economic impact and at least 25,000 sustainable jobs nationwide. (Source: Count Me In for Women's Economic Independence)
http://exchanges.nyx.com/en/new-york-stock-exchange/count-me-women%E2%80%99s-economic-independence-nyse
Remember: you are beautiful! Thank you for visiting the blog and check back for promotions and beauty giveaways!