Reviewers share their honest take on which face scrubs get their skin glowing -- and which ones do squat
This is a TotalBeauty.com best and worst skin care products article
You know that exfoliating is a crucial step in your skin care routine. It can help diminish fine lines and pore size and improve overall skin texture. But to get these awesome benefits, you have to use the right face scrub -- and you don't want to have to try a bunch of worthless ones to find the product that'll work best. That's why we put together this list of reader raves and rants.
The Worst No. 6: Burt's Bees Peach & Willowbark Deep Pore Scrub, $8
TotalBeauty.com average reader rating: 6.9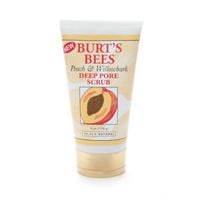 It leaves skin feeling "oily" and "doesn't get rid of blackheads as promised."
TotalBeauty.com average member rating: 6.7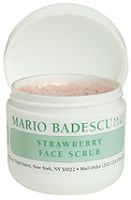 "Do yourself a favor and skip this spring picnic."
TotalBeauty.com average member rating: 6.4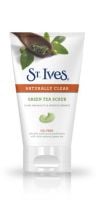 "I'm glad I bought this on sale because it has done nothing for my skin."
Want to see the rest of the face scrubs on this list? Click here!
Hello Gorgeous!
Some say the summer is concert series time-but it's too hot here in Arizona! Alas, when the temperatures drop to 100 and maybe even 98-it's concert time! There are many events to go to starting this weekend!
So before you go-check out this short how to makeup video on applying a rock concert smokey eye with the new Smashbox Smokebox palette!
Product details:
Eye shadow and eyebrows: Smashbox Smokebox palette
Mascara: L'Oreal Voluminous
Water line eyeliner Sante No. 3
Eyelashes: Ardell #111
Blush: Milani Baked Blush in Dolce Pink
Lips: Josie Maran ChaCha lip stain
Foundation: Sheer Cover Mineral Foundation in Nude
Lip gloss: YBF pink
Remember: you are beautiful! Thank you for visiting the blog and check back for promotions and beauty giveaways!