How much does your opinion differ from your man's about your looks? Find out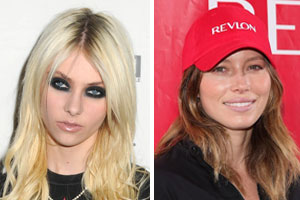 This is a TotalBeauty.com beauty tips article
Sure you love that beehive hairstyle hot off the fall runways -- but does he? Of course, the days of dressing for our S.O.s are over, but that doesn't mean we don't want them to think we look good. Find out which of your favorite hair and makeup looks he hates.
Hello Gorgeous!
Phew! We have made it through the Labor Day weekend and I pray you and your family had an awesome time without sunburns!
It's time to move on to the Fall fashion and beauty trends coming for 2011!
New York Fashion week begins September 16th-for up to date information visit Sharon Haver at
www.focusonstyle.com
Now you are going to need a signature scent for the NYFW 2011 and I suggest the newest scent by Coty Beauty working with Guess fragrances portfolio in the Guess Seductive line of perfumes.
IFF perfumer Pierre Negrin, created Guess Seductive I'm Yours-a lush, oriental contrast of florals, musks and woods.
Top Notes
: Tiare Tahiti Flower, Dewy Peony, Passion Fruit
Middle Notes
: Magnolia Blossom, White Lily, vanilla Orchid
Base Notes
: Patchouli Flower, Exotic Woods, Creamy Musk, Vetiver
Toilette starts at $40-and the 1 oz. size is just enough to keep you company as you hop scotch the world as the New York Fashion week kicks off in September and leads to London, Milan, Paris and winds up in Phoenix Arizona! I'll be reporting from there and will keep you posted!
Remember: you are beautiful! Thank you for visiting the blog and check back for promotions and beauty giveaways!