With these amazing problem solvers, you won't make another beauty faux pas again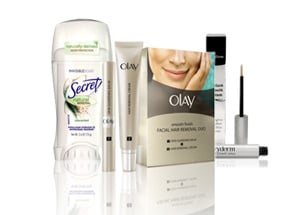 This is a TotalBeauty.com best beauty products article
Unwanted facial hair, smelly pits, the list of beauty horrors can go on and on. So we put our best beauty minds together and found these 10 products that solve all the beauty bummers we've ever faced. Check them out for yourself. You can thank us later.
Hey Gorgeous! Labor Day weekend is here!
Get out to your local Rite Aid and get a bottle of the new scent by Heidi Klum called Shine. It's her first fragrance and made by Coty fragrances.
I've tried my sample and it has the most romantic scent to it. I'll give you the notes, but first-here's a link to the free SHINE giveaway
http://www.facebook.com/riteaid#!/riteaid?sk=app_229223087093677
Now-back to the notes:
Top: Mandarin, Pink Peppercorn, Pear Williams
Heart: Mimosa, Absolute Muguet (Lily-of-the-valley), Sunflower
Dry Down: Vanilla, Tonka Bean Venezuela, Musk Cosmone
Heidi Klum mentioned about the making of SHINE that she wanted a fragrance created about emotions and feelings-not sweet. That the name came from how her husband compliments her saying "You're beautiful. You shine.".
On fragrance in general she said 'It completes your look, even though you can't see it.'.
I agree! I think fragrance is the best accessory ever!
Discover SHINE in your local Rite Aid-and wear it to accessorize your Labor Day weekend look and carry it into Fall fashion week!
Remember: you are beautiful! Thank you for visiting the blog and check back for promotions and beauty giveaways!