With fall quickly approaching, self tanners are more important now than ever. Make sure to avoid these 7 that'll disappoint you
This is a TotalBeauty.com tanning article
These self tanners are so bad you'd be better off staying pasty white. Make sure to avoid a tan faux pas by checking out our readers' reviews.
No. 7: Banana Boat Everyday Glow Sundial Face Self-Tanning Lotion -- All Skin Tones, $9.99
TotalBeauty.com average reader rating: 7.1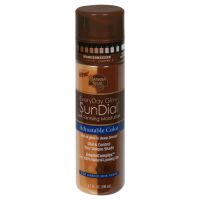 "This is nasty. It reeks of chemicals, it has no accuracy whatsoever on the dial, and it takes MANY applications to work."
TotalBeauty.com average reader rating: 6.9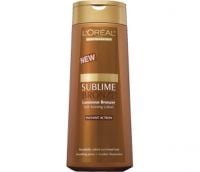 "This product resulted in a streaky mess in my hands. I rubbed and rubbed and rubbed and still could not get it to look uniform."
No. 5: Jergens Natural Glow Healthy Complexion Daily Facial Moisturizer, $8.99
TotalBeauty.com average reader rating: 6.9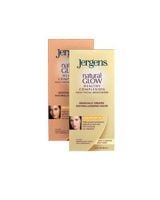 "It gave my face nice color, but I couldn't get over the sticky feeling and bad smell to use it for more than a couple of days."
Hello Gorgeous!
Get ready for a great week! This episode of the new Makeup University web series has a short review on two new products I just tried: the Burt's Bees sensitive skin with cotton extract night creme and eye creme as well as the C.O. Bigelow Mentha Lip Tints. I enjoyed both!
You can find Burt's Bees at Walmarts, Targets, Sprouts and drugstores abound. C.O. Bigelow at Bath and Body Works stores in malls everywhere! I have a health tip in the video and my most favorite part is the last segment where I take a moment to encourage you. This episode I am revisiting the topic of bullying-specifically online bullying. So watch the video to learn how to 'stop block and tell'!
Remember: you are beautiful! Thank you for visiting the blog and check back for promotions and beauty giveaways!