Sure, everyone knows lighting up is bad for your health -- but these beauty-busting effects will really shock you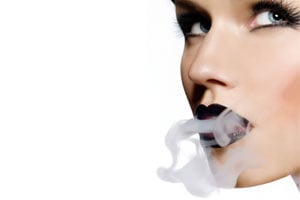 This is a TotalBeauty.com health article
If the threat of lung cancer, heart disease, and emphysema hasn't inspired you to drop those cigs, then what about losing your hair? Read on to see how smoking ruins your hair, skin, and nails. Here's hoping a healthy dose of vanity can help you kick your bad habit for good.
Hey Gorgeous! There are so many places to go in New York City today to get a first look at the beauty and fashion of the New York Fashion Week 2011! Below are a few suggestions to get you going! Remember to post pics of you in your new looks! I really want to see some 'doll lashes' makeover pics! Enjoy!
Amika will partner with Bloomingdales on Fashion's Night Out to create an exclusive amika: styling station. Receive complimentary hair-makeovers and have the opportunity to document your transformations with before and after photos or videos that can be uploaded instantly to facebook and twitter.
DATE: September 8th
TIME: 6:00pm to 11:00pm
WHERE: Bloomingdales Soho (NY, NY)
WHAT: Amika: Styling Station
or
WHO: Dior Beauty
WHAT: Enjoy complimentary makeovers by Dior Celebrity Makeup Artist Ricky Wilson (www.rickywilsonbeauty.com), as DJ Alexandra Richards spins music at the 57th Street boutique and DJ Harley Viera-Newton sports the new Velvet Eyes eyeliner patches out on the town. These couture-inspired, reusable eyeliner patches will be sold exclusively for Fashion's Night Out at the Velvet Eyes artistry station in the boutique. Dior Makeup artists will be on hand to help clients try on the four different styles of liners. (Please see attached release.)
WHERE: Dior, 19 East 57th Street (between 5th Avenue and Madison Avenue), New York, NY 10022.
WHEN: Thursday, September 8, 2011 from 6:00pm-10:00pm
or
Fashion's Night Out, Vogue's third annual shopping extravaganza, will take place on September 8th and this year, Lancôme is offering triple the beauty-loving fun at three iconic New York City retailers: Sephora Times Square, Macy's Herald Square and Saks Fifth Avenue.
· Lancôme video makeup artist Michelle Phan will be meeting and greeting fans at Sephora Times Square (1500 Broadway between 43rd & 44th Streets) from 7-9 p.m. to a backdrop of her new Hypnôse Doll Lashes video. Sephora makeup artists will also be on hand offering lash transformations using Hypnôse Doll Lashes, Lancôme's latest mascara innovation, and new Color Design 5 Pan Palettes.
· Lancôme spokesmodels Arlenis Sosa and Elettra Wiedemann—two of the dolls of the Hypnôse Doll Lashes campaign—will be overseeing "doll lash" makeovers from 6–8 p.m. Arlenis will be directing at Macy's, while Elettra will be doing the honors at Saks. All looks will be at the hands of the stores' talented makeup artists.
Remember: you are beautiful! Thank you for visiting the blog and check back for promotions and beauty giveaways!