Reviewers share their honest take on which face scrubs get their skin glowing -- and which ones do squat
This is a TotalBeauty.com best and worst skin care products article
You know that exfoliating is a crucial step in your skin care routine. It can help diminish fine lines and pore size and improve overall skin texture. But to get these awesome benefits, you have to use the right face scrub -- and you don't want to have to try a bunch of worthless ones to find the product that'll work best. That's why we put together this list of reader raves and rants.
The Worst No. 6: Burt's Bees Peach & Willowbark Deep Pore Scrub, $8
TotalBeauty.com average reader rating: 6.9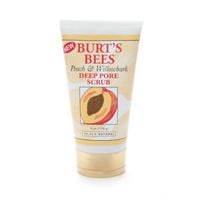 It leaves skin feeling "oily" and "doesn't get rid of blackheads as promised."
TotalBeauty.com average member rating: 6.7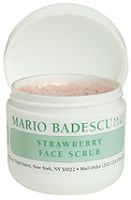 "Do yourself a favor and skip this spring picnic."
TotalBeauty.com average member rating: 6.4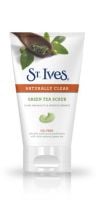 "I'm glad I bought this on sale because it has done nothing for my skin."
Want to see the rest of the face scrubs on this list? Click here!
Hey Gorgeous!
Special thanks to VO5-a classic hair care line for reaching out with their moisturizing shampoo and conditioner. This is an affordable line of products that can be picked up readily at nearly any mass retailer or drugstore near you!
Now, true-this is hair care products-but I have a few other uses specifically related to surfing and open water swims.
The conditioner is affordable enough that you can slather your hair in it, then braid-and hit the pool, open water or ocean and know that your hair cuticle has been saturated with nourishing conditioner instead of salt or chlorine!
If you use a
rash guard
-like mine in the photo, you can help preserve it by washing it by hand, and then rinsing it in hair conditioner for a moment before giving a light rinse with water leaving some residue on it. Why? Helps pull on easier and protect the fibers! Finally-did you like me gain weight and can't fit your trisuit or wetsuit? No problem! Just run a thin coat of hair conditioner over your body where the trisuit goes and then it will slip right on.
Who knew VO5 hair products could do so many things? Enjoy and find our more on their website
VO5
.
Remember: you are beautiful! Thank you for visiting the blog and check back for promotions and beauty giveaways!