Going to an outdoor wedding or just fighting the daily onslaught of humidity? Check out these tips to keep your makeup from dripping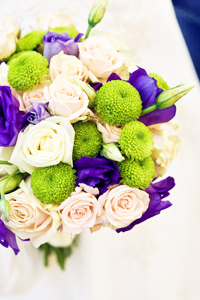 This is a TotalBeauty.com makeup article
I'm going to an outdoor wedding in the sticky hot month of June and to prep for the guaranteed makeup meltdown, I went to celebrity makeup artist Fiona Stiles to get the lowdown on keeping my face from running down my couture.
Hello Gorgeous and hello last day of May!
Wow! Where did it go?
May is winding up today and if you need some summer makeup-here are a few items that I have sampled and really like!
For me in the summer: going from pool to camp to work to bbq to just about anywhere in the extreme heat of Arizona-I want a simple and
and flexible look.
What I mean is: something that I can quickly apply in the morning and touch up after sweating, then blend in with my fingertip after it starts to melt and finally add a quick swipe of something to freshen up before going to a meal out or movie or concert!
I have found that this Borghese summer beauty trio is just the ticket!
1. Spectra tri-color bronzer blush! Love it! Why? Because I can sweep it on as a bronzer, then use a small shadow brush to create a day to night eye with. Time and space saver!
2. Borghese Summer Glow spf 20-this light creme is a tinted moisturizer, glow enhancer, bronzer sort of; mainly it's a fast skin fix and substitute for foundation in a easy to travel with tube!
I wear it alone, over and under my regular foundation.
3. Borghese Splendore brightening body glow-this is a sheer bronze body highlighter. I prefer to mix mine with a bit of lotion, though it can be used alone on the points that need some shimmer! All over legs, on arms, across your back-wherever!
To get these goodies for yourself: visit
http://www.borghese.com
or pick them up at Nordstroms! See you poolside!
p.s. the website is in gift right now, so it's a good time to get some products so you can get some freebies too!
Remember: you are beautiful! Thank you for visiting the blog and check back for promotions and beauty giveaways!