This is round two of our staff lunch makeovers by a celebrity nutritionist. Get her healthy suggestions now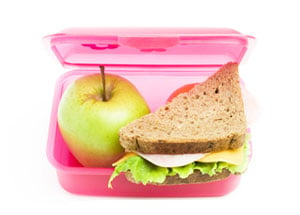 This is a TotalBeauty.com women diets article
We asked natural health/beauty expert Kimberly Snyder to critique Total Beauty staffers' lunches. We wanted her honest opinion on the choices we're making and her professional recommendations for what we should be eating instead. Check it out and get tips to make over your lunch in the process.
Hello Gorgeous and gettin' fit friends!
I was just in a photoshoot with fashion photographer Jeff Alan Wolf and at the end of it we snapped a few shots of these fun and funky scarves!
The Funky Woman line of beachwear and scarves provide a traveling and busy mom a way to mix up the wardrobe with a few simple pieces.
I love this bright yellow fringe poncho! I need to get a new swimsuit in bright orange to wear under it!
Photo courtesy of Jeff Alan Wolf

This scarf you see me wearing is a perfect way to dress up and accessorize your bikini while on the beach. Say the situation is in you are in your bikini on the beach and need to go to an impromptu lunch-simple-just layer this scarf over your shoulders and let the medallion hang as an accent.
There is so much more to this line of scarves that you need to see on the website. Especially if you are getting ready for a busy summer like me!
Photo courtesy of Jeff Alan Wolf

Visit http://www.funkywoman.com/ to see which one you want!
To see more of photographer Jeff Alan Wolf's work; visit: www.FromTheMindsEye.info
Remember: you are beautiful! Thank you for visiting the blog and check back for promotions and beauty giveaways!