This is round two of our staff lunch makeovers by a celebrity nutritionist. Get her healthy suggestions now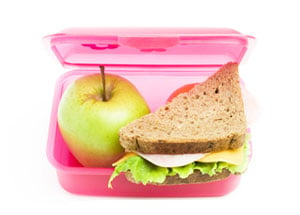 This is a TotalBeauty.com women diets article
We asked natural health/beauty expert Kimberly Snyder to critique Total Beauty staffers' lunches. We wanted her honest opinion on the choices we're making and her professional recommendations for what we should be eating instead. Check it out and get tips to make over your lunch in the process.
FREEBIE FOR YOU! COME AND GET IT!
TO WIN a set of these fun Pretty Woman nails-simply subscribe and comment! You can LIKE if you like to on the Facebook link.
I am picking the winner from the comments-who has the best nail art story-whether it's from your prom or your wedding or getting ready for an important job interview-post a comment and I'll pick the funniest one to win!
Please be 18 years of age or older and have a shipping address in the continental United States. Goodluck!
Now here is some more about Pretty Woman Nail Art!
###
The must-have "It" accessory for 2011 is bling – but it's not jewelry. It's bling for your nails. Hollywood's hottest celebrities like Katy Perry, Beyonce, Lady Gaga and Blake Lively are making nail art a style statement all its own. From the couture runways to Tinsel town's red carpets, everyone is rocking this year's biggest beauty trend.
"Manicures are no more limited to just a coating of your favorite nail color," says Richard Mallon of Pretty Woman USA, a leading manufacturer and supplier of artificial nails, nail foils, nail art, nail polish artificial eyelashes and a variety of accessories. "From rock stars to Hollywood's A-listers, no outfit is complete without this fashion accessory."
Pretty Woman's Airbrushed Nail Kits
It isn't always convenient to run out and get a manicure. You may not have the time, money or the resources. You may not even have time to paint your nails and wait for them to dry. Dry nail appliqués are a great solution to all of these issues.
Pretty Woman offers at-home DIY Airbrushed nail kits available in fashion forward designs, colors and ease of use. In minutes, you can have a professional manicure that lasts up to days. "Professional nail art services at spas and salons can be expensive with prices starting at $55.00 per manicure," adds Richard. "Pretty Woman kits offer a wide selection of designs and colors starting at $5.99 available at Rite Aid stores nationwide."
Pretty Woman is also one of the larger suppliers of OEM nail polish in the USA, shipping more than 15 million bottles per year. Our base in the professional market, under our European brand, Kinetics, has enabled Pretty Woman to consistently be the first to introduce salon innovations into
Remember: you are beautiful! Thank you for visiting the blog and check back for promotions and beauty giveaways!