See an editor's favorite picks for the warmer months ahead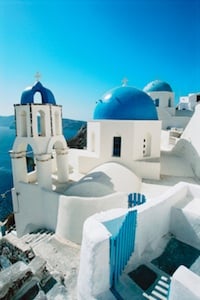 This is a TotalBeauty.com perfume article
Summer scents make you feel light, airy and refreshed in a single spritz -- who wouldn't want that? Here are three I'll be spraying a lot come the solstice ...
Hello Gorgeous!
I do not think that the world is going to end on Saturday May 21st as mumbled or prophesied by Harold Camping.
I do think that it's going to be a great day and one to be spent enjoying the many sights and talents of the Arizona Tattoo Expo.
Sage and Liz from Urban Art Tattoo have put together another year, in the belt notch of decades of doing the tattoo expo and there is more than ever to see and do their.
Like...see a live performance by artist Samppa Von Cyborg. Or get a new tattoo! Or, get one removed! This is a family friendly event so be sure and say hi to Mancub and I as we walk the aisles.
To get tickets, maps, and details: please visit http://www.aztattooexpo.com
Photo courtesy of AZ Tattoo Expo
Remember: you are beautiful! Thank you for visiting the blog and check back for promotions and beauty giveaways!