See which shades and hues match your features best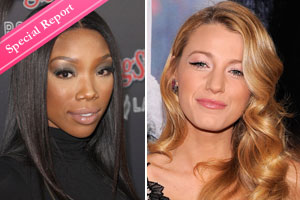 This is a TotalBeauty.com hair color article
Did you know that your skin tone dictates what shade of hair color you should have? It's true. See what shade flatters you best now.
Hello Gorgeous!
If summer fun is in your future-as it is in mine-you may want to try a brow sealer to help hold the very full brow look that is being worn this spring/summer.
I have tried the Makeup Designory brand and like it!
Vote-with your comments on which brow you think is actually held up in place? Do you think it's the left? Or the right?
Then, visit http://mudshop.com/ because they have so much to offer from product to classes!
Enjoy
Remember: you are beautiful! Thank you for visiting the blog and check back for promotions and beauty giveaways!