Those leftovers that even the family dog wouldn't eat are actually great ingredients for homemade beauty products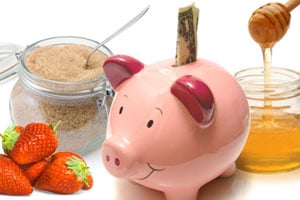 This is a TotalBeauty.com budget products article
These bargain beauty tips will show you how to turn kitchen leftovers and more into everything you need to look great. Bonus: These tips all use natural ingredients.
Hello Gorgeous!
I just received a fun and interesting skincare product that is natural based, organic, and pretty darn clear of chemicals.
It's a daily treatment serum from Nefeli that you c an apply morning and evening-or once a day.

You can hose your entire face down with it or spot treat if you like.
Here is a little information from the website:
"It's a breakthrough in natural skin care, Nefeli's natural herbal skin care products are created and brought to you by Dr. Ping Zhang, Ph.D in Oriental Medicine, an internationally renowned pioneer in anti-aging facial and body rejuvenation. Through Nefeli she brings you a wide range of herbal solutions that include weight loss, skin brightening, acne-fighting and anti-aging skin care products. Her natural herbal skin care products and anti-aging books are trusted by MDs, Licensed Traditional Chinese Medicine Professionals and natural beauty seekers world-wide. "
To see more of the products, why not click on over to www.nefeli.com !
Enjoy!


Remember: you are beautiful! Thank you for visiting the blog and check back for promotions and beauty giveaways!