When it comes to products for our hair, we have a few we just can't live without. See what they are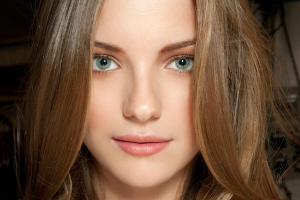 This is a TotalBeauty.com hair care products article
Is there a hair care product you love so much you're willing to plonk down a couple hours' pay for it? We've got a few. Here are the spendy salon products we're willing to go broke for.
Hello Goreous!
Are you a Twilighter or Bella'head?
I've created a simple how to video to help
you get the look Kristen Stewart is wearing
in Breaking Dawn part 1 for Bella's wedding to
Edward Cullen.
I've used a mix of products-so you can too. Just
work with what you've got on hand!
If you dress up as bridal Bella for the movie premiere, post pics and comment! I would love to see!
Here are the products I used in my video:
Foundation: B.B. Cream by Boscia
Foundation: Sheer Cover Minerals in Bisque
Eyes/Eyebrows: Becca Cosmetics Lost Weekend palette and Glo Minerals sable shadow
Eyeliner: Becca Cosmetics Majorca
Mascara: Maybelline Falsies Volume Express
Cheeks: Makeup Designory Glow
Lips: YBF Glimmering Grape gloss
Finishing spray: Era Glaze in Platinum by Classified Cosmetics
Here's the video: Enjoy!
Remember: you are beautiful! Thank you for visiting the blog and check back for promotions and beauty giveaways!