Want your dry, cracked, and generally gnarly feet to be as soft as a baby's tooshie? We've got the tips you need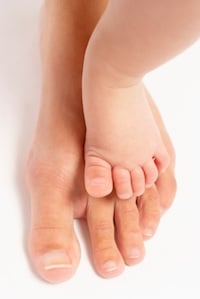 This is a TotalBeauty.com dry skin article
We get it -- it's freezing outside and the softness of your feet is probably the last thing on your mind. But wouldn't you agree it would be nice to walk around your house barefoot without your cracked heels snagging the carpet? See our three easy steps to get your feet as smooth as a baby's bottom.
Hey sweet Gorgeous!
I just tried the Infusium 23 Moisture Replenishing shampoo-a lovely, foamy, rich shampoo and softness followed!
I like the affordability and ease of access on this product! You can find the Infusium 23 line of hair care everywhere-from Walmart, Target, CVS to Rite Aid and online at drugstore.com
The large sizes, 32.0z are at the ten dollar mark and with a coupon you can save both time and money on a great way to keep your Fall hair free from frizzies!
No need to take my word-find out for yourself and get some today! Remember to keep your receipt just in case you don't like it and would like to exchange. Enjoy!
Remember: you are beautiful! Thank you for visiting the blog and check back for promotions and beauty giveaways!