It's always good to get advice -- unless it's bad advice. See the hair care tips that are actually messing up your mane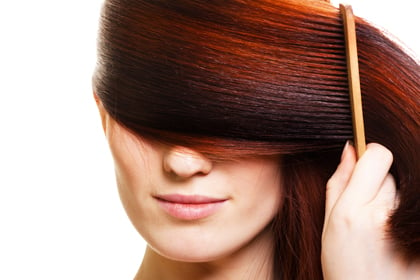 This is a TotalBeauty.com hair care article
We get bad advice all the time, whether it's from our stockbrokers or our best friends or our own mothers. But when your hairdresser is doling out bad tips like Halloween candy, it's time to call in the big hitters. We've asked the pros to dish on the hair care tips that are actually ruining your hair. They'll shock you.
Hey Gorgeous!
Fun and funky clip in hair pieces are more for team spirit and cheering on your favorite team or for group outings with friends and sorority events! Better yet-pop these on for the upcoming winter formals!
The Hair U Wear lines are easily accessible at Ulta's, Sephoras, drugstores, Walmarts and Targets! So go get some and pop them on!
I have a short tutorial demonstrating how to wear them along with using the A Style Whirl hair styler. Trust me-if I can do it-you can do it! Watch more how to videos at
www.whirlastyle.com
which are made in the United States of America and sold at Walmarts and Targets. Get one and get rid of that tired looking pony tail!
Remember: you are beautiful! Thank you for visiting the blog and check back for promotions and beauty giveaways!