Bored of your hair? Go for one of these edgy new cuts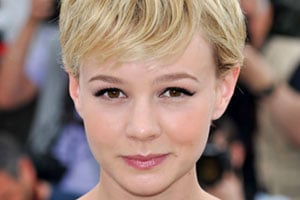 This is a TotalBeauty.com hairstyles article
If you're stuck in a hair rut and tired of throwing your character-less hair into a ponytail yet again, it's time for a cut. Sure, a drastic haircut can be scary -- but you can also end up with a new 'do you love. Check out these daring celebrity styles and see which one is the perfect cut to break you out of your style slump.
Hello Gorgeous!
Booya! Another successful, wonderful, fun filled Thanksgiving holiday weekend is behind us and now bring on the Christmas cheer!
Now-after this extremely busy week-(more like month) it's time to relax and soak in some orange clove body wash filled tub! I'm going to soak up til the Amazing Race starts and then pour into bed and watch my favorite show. I'm so rooting for the Pro Snowboarders or the Grandparents.
As for this gift set from Jason Naturals-you know them; always making good natural products, no parabens, no phthalates, no sulfates basically no junk! The scent is light and tangy but the feel on the skin is rich and luxurious. It comes with a natural sponge-so I think it's a perfect stocking stuffer, or teacher's gift! I know my son's teacher could use it!
Get your Jason Naturals Simple Comforts Revitalizing Orange Clove body wash for extra dry skin and gift sponge at your favorite retailers: like--Walmart, Target, Sprouts, CVS, Rite Aid-just about any major retailer carries the product. Or you can also visit them online at:
www.jason-naturals.com
Enjoy!
Remember: you are beautiful! Thank you for visiting the blog and check back for promotions and beauty giveaways!