See which balms to pick -- and which ones to skip -- for your softest lips ever
This is a TotalBeauty.com makeup article
As a beauty product no woman should ever leave her house without, lip balms are probably a staple in your purse, car, and desk drawer. For the most moist, plump, kissable lips, see what lip balms our readers say are the best and worst.
THE WORST NO. 7: JUICE BEAUTY SPF 15 TINTED LIP MOISTURIZERS, $15
TotalBeauty.com average reader rating: 6.5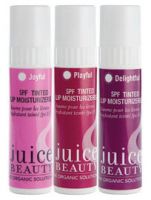 "The balm's surface has a rough, dotted-looking texture."
TotalBeauty.com average reader rating: 6.5

This product is "complete garbage that was created with a 5-year-old in mind."
TotalBeauty.com average reader rating: 6.1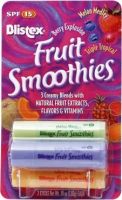 "Stick to the cheaper Bonne Bell version. It's a lot better."
Hey sports fans! Hey those in need of team spirit!
I am sampling and testing a few colors of the RUBR watch nation-talk about perfect for going from a school golf tournament to a NASCAR event to a beauty event! I put the red on for golf, yellow for NASCAR and then pink for beauty! So easy to move the time piece from one rubber RUBR band to another, and now my watch matches my outfit-fast, easy and fashionable!
What I like best about these are the watches can be a fun fundraiser, great way to show team spirit or brand your business! Try one for your self-visit
http://www.rubrwatchnation.com
or stop by their Facebook page too!
http://www.facebook.com/pages/Rubr-Watch-Nation/221796941180235
Remember: you are beautiful! Thank you for visiting the blog and check back for promotions and beauty giveaways!