See which balms to pick -- and which ones to skip -- for your softest lips ever
This is a TotalBeauty.com makeup article
As a beauty product no woman should ever leave her house without, lip balms are probably a staple in your purse, car, and desk drawer. For the most moist, plump, kissable lips, see what lip balms our readers say are the best and worst.
THE WORST NO. 7: JUICE BEAUTY SPF 15 TINTED LIP MOISTURIZERS, $15
TotalBeauty.com average reader rating: 6.5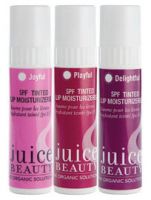 "The balm's surface has a rough, dotted-looking texture."
TotalBeauty.com average reader rating: 6.5

This product is "complete garbage that was created with a 5-year-old in mind."
TotalBeauty.com average reader rating: 6.1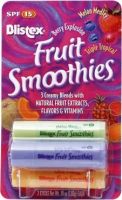 "Stick to the cheaper Bonne Bell version. It's a lot better."
Happy Saturday Gorgeous! Yep, I'm washing with Horchata! Have you ever tried the drink? It's so delicious-and very Tucson Arizona! I love a body wash and have recently received a sample from T.TAiO of the new scent: Horchata. It's sweet, almondy and rinses clean on the body while leaving light moisture.
I tried the T.TAiO body exfoliating gloves earlier in the year-such a good scrub! That's my secret, I exfoliate everytime I am in the shower.
Now, you may not recognize the brand which is huge in Mexico-but rather new to the United States. So look them up on Facebook, see what they are about ( notice that the company doubles in car washes too!) and look for the T.TAiO Horchata body wash on your next vacation, mission or rendezvous in Mexico. Enjoy!
https://www.facebook.com/media/set/?set=a.10150138230981838.311533.72161981837&type=1
Remember: you are beautiful! Thank you for visiting the blog and check back for promotions and beauty giveaways!