You don't have to play the guessing game with your eye makeup anymore thanks to this advice. Take this quiz now!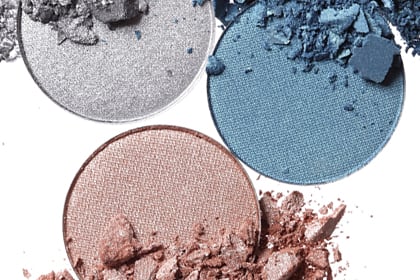 This is a TotalBeauty.com eye makeup article
Are you getting sick of reaching for your usual brown shadow and black liner? Take this quiz to find out what makeup colors are the most flattering for your eyes now.
When I think of a quick getaway or holiday vacation-sure images of exotic locales come to mind, but it's nice to know that one is in my very backyard! Literally!
The Golden Door spa inside the Boulders resort in Carefree Arizona
is like stepping out of time and into a space of desert nature.
There are locations in Escondido California and Park City Utah, which I would like to visit soon! Especially in full snowboard season!
If you can't make it to the Golden Door Spa for a three day holiday weekend or more, why not order it to come to you?
The Golden Door Spa is "grounded in tradition, commited to innovation"-and the skin care and spa treatments they have are amazing.
I sampled the Golden Door Glow, Golden Door Bath Ritual and Golden Door Anti-Aging Super Heroes treatments.
The botanical ingredients and aromatherapy scents are skin and nose luxury. With DMAE and ceramides as key ingredients you know your skin is in good care when wearing the Golden Door products.
You can learn more about each individual product and it's ingredients with benefits here
.
Keep in mind that now is the time to get your personal holiday skin care and spa treatments ready for when the busy holiday season is truly upon us! Enjoy!
Remember: you are beautiful! Thank you for visiting the blog and check back for promotions and beauty giveaways!