Bored of your hair? Go for one of these edgy new cuts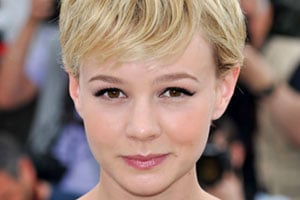 This is a TotalBeauty.com hairstyles article
If you're stuck in a hair rut and tired of throwing your character-less hair into a ponytail yet again, it's time for a cut. Sure, a drastic haircut can be scary -- but you can also end up with a new 'do you love. Check out these daring celebrity styles and see which one is the perfect cut to break you out of your style slump.
Hello Gorgeous!
Can you believe that Thanksgiving is a mere few days away? Personally, I can not!
So if Thanksgiving is a few days away, that means that Black Friday, Shop Small Saturday and
Cyber Monday are just as close! I do have my gift giving shopping/making started-and if you want a gift that is made in the U. S.A., high quality and a good fit for stockings or under the tree, consider the Heiritage Soap Collection from Crabtree & Evelyn. I love their soaps! They are fine milled and last a long time-it could be also because the bars are so big. The Heiritage Collection has 5 oversized bars in it, and when you open the lid of this gift box the aroma of the soaps wafts up.
This richly coloured and distinctively patterned box opens to reveal five luxuriously lathering Triple Milled Soaps. In the tradition of 19th–century soap making, each skin-conditioning tablet is created in 30 steps and remains fragrant to the last sliver.
Contains:
•Oatmeal & Wheatgerm Triple Milled Soap (158g)
•Vetiver & Juniper Triple Milled Soap (158g)
•Crabapple & Mullberry Triple Milled Soap (158g)
•Avocado & Olive Oil Triple Milled Soap (158g)
The Heiritage Soap Collection is $38 and can be purchased online or at retail Crabtree & Evelyn stores everywhere! Enjoy the soaps!
Remember: you are beautiful! Thank you for visiting the blog and check back for promotions and beauty giveaways!