Got a hot date but no makeup to match? See how to get the perfect hair and makeup for the occasion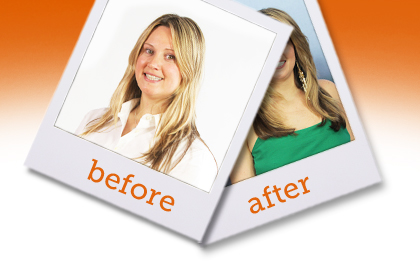 This is a TotalBeauty.com makeover article
You've got a date this Friday night. Once you've figured out what you guys will do (Drinks? Dinner? Movie?) you'll face another dilemma: How will you do your makeup and hair? Don't worry -- we've got you covered. Check out this makeover video to get your perfect date night look now.
MTV European Music Awards have wrapped in Belfast Northern Ireland and Bieber has won. Again. Need to give a vegan lip tint or relax in a bath after a busy award show, LUSH has it!

I would have like to have been in Belfast, Northern Ireland today to enjoy the award show but alas-I was busy here at home.
Justin Bieber won for best male, Lady Gaga won for best female and Katy Perry won for best live act.
The MTV EMA show featured a performance by Jessie J who was a presenter at the show.

I think after all that goes into preparing for an award show that these celebrities need some LUSH handmade cosmetics!



Holiday gift giving has started-and if you want to impress someone or give a gift that is memorable and keeps giving, LUSH Golden Wonder bath bomb has a secret inside-you have to get one and wash to find out what it is!




The LUSH Snow Fairy shower gel is a luxurious fruity and sparkly bath treat-it goes great with Katy Perry's pink hair!














Remember: you are beautiful! Thank you for visiting the blog and check back for promotions and beauty giveaways!