Love the sun, but hate what it does to your once-silky hair? Restore moisture and shine to your dried out tresses with these recipes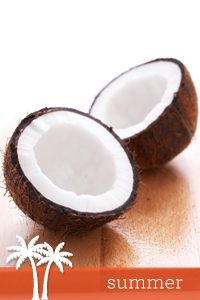 This is a TotalBeauty.com budget hair care article
Summer's all about the sun, beach, and outdoor activities -- great for your weekend plans, but destructive to your poor hair. If the last thing you can afford to drop a bunch of cash on right now is some fancy-pants salon revitalizing treatment, read on. These DIY solutions will wow you.
Hey there!Mancub is days away from starting the Fall semester of school and is milking his annual pass to Mesa's Golfland/Sunsplash waterpark. Before we get in the water, we are testing the AVON ANEW Solar Advance sunscreen face lotion. Enjoy the video!
Now, our experience; was good. I did like the smell and texture, it did not run into Mancub's eyes and sting which is a bonus though I'm not sure I should be putting anti-aging skin care products on a soon to be six year old?
Nonetheless-I liked the product overall but have one burning question: is this a sunscreen or a face lotion? Is this an everyday product or as needed for sun exposure? How will it wear under foundation if used daily? What are the results of this as an anti-aging product if used daily/weekly?
Ooops, I guess that is more than one question? If you are an AVON lady and have the answers to these questions-email me and be sure and send your links so I can give you credit for your AVON expertise.
To get your Avon ANEW products: visit http://www.avon.com
You know, I'm super excited to see AVON reaching out to bloggers-it is surely the way of the media future for brand awareness and AVON is always first to adapt to technology and trends. Way to go!
Remember: you are beautiful! Thank you for visiting the blog and check back for promotions and beauty giveaways!