Perfect the tousled look just in time for the last few weeks of summer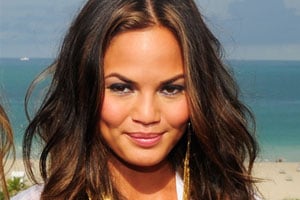 This is a TotalBeauty.com wavy hair article
The grass is always greener on the other side of the hair spectrum -- which means those of us with fine, pin-straight hair crave beach-y waves that look effortlessly gorgeous. So we went to the experts to give us a fool-proof tutorial on how to get beach-y waves. Now you don't have a reason not to try the look before summer ends.
Happy Saturday Gorgeous!
The new scent in the Signature collection for Bath and Body Works is called Paris Amour. Key fragrance notes are: French Tulips, Apple Blossoms and Pink Champagne. Maybe your are jet setting to the Eiffel Tower for your Labor Day weekend-or just hitting a staycation at a local resort; either way define the event with a new scent! The Paris Amour has a special limited edition "to go bag" and is also on special for buy 3 get 2 free. Shop online or at your local mall!
I liked the light floral scent, and in the Arizona heat-I'm keeping the body spray in the refrigerator so when I need a blast of cool I can also mix it with a sweet scent. Hey-don't take my word for it, go find out for yourself by testing it in store. Enjoy and Happy Saturday!
Remember: you are beautiful! Thank you for visiting the blog and check back for promotions and beauty giveaways!