Did you love or hate Kim K's smoky wedding makeup? Weigh in now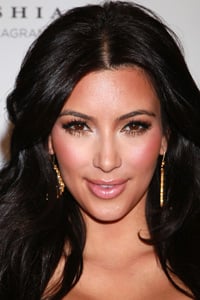 This is a TotalBeauty.com wedding makeup article
With all the comparisons between the reality star's wedding and the royal one in the UK, the question must be asked: Did you think her wedding makeup was "regal"? See Kim K's other makeup looks and tell us which one's your favorite.
Hey Gorgeous!
Are you getting ready for the long Labor Day weekend?
There is still time to plan your beauty for good looks that last all day through the fun in the sun!
http://www.avon.com
Try these products:
Such as the Avon Extra Lasting eye shadow, lipstick, lipgloss and foundation! I created a beachy look and wore it at the Mesa Sunsplash waterpark-and it survived several hours of chlorine!
Next-you are going to want to pack a sunscreen so why not pack one of the best for your body? Coola is broad spectrum and certified organic-which makes it good for you and good for the planet! Get yours at
http://www.coolasuncare.com
Now this is the real skin saver, super hydrater and secret weapon for all ladies who take their anti-aging skin regime serious! This pure, refreshing white tea infused Norwegian thermal spa water is the must have item in your LABOR day weekend beauty bag. Whether you have too much sun, sand, or pina coladas-this refreshing mist that can help set makeup as well as plump dehydrated skin can keep you looking great! http://www.facebook.com/mayawater to learn more!
Enjoy this episode of the new Makeup University web series.
Remember: you are beautiful! Thank you for visiting the blog and check back for promotions and beauty giveaways!