We've figured it out. We finally nailed down the beauty products and application technique to copy the former model's gorgeous makeup look -- make it yours now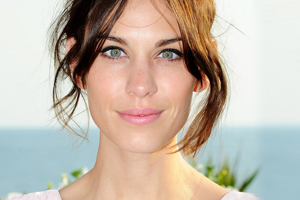 This is a TotalBeauty.com makeup tutorial article
This fashion icon has been called "the most stylish woman in the world" in "Vogue" magazine, and "beautiful and clever" by designer Karl Lagerfeld. And now, as the new host of Lifetime's "24-Hour Catwalk," we can't get enough of her simple, yet flawless makeup. Want to know how she does it?
Hello Gorgeous!
Pure Romance is a company that Kim Kardashian needs to speak with for the wedding!
They have a luxurious belly oil for minimizing stretch marks-because I bet a nickel she will be
announcing baby news real soon!
Plus, Kim Kardashian loves a good lipgloss and
the light pink lip plumping serum is both a
plumper and a moisturizer while adding shine to
the lips! In fact I am going to guess that husband to be in mere moments Kris Humphries is excited about today's wedding as well as starting a family real soon! So Mrs. Kim Humphries-try Pure Romance Stretch Mark Minimizing Oil to keep your body bikini ready!
I enjoy the fact that Kris Humphries reportedly spent a lot of time researching the "perfect" biblical passages for Kim Kardashian's $2 million engagement ring.
"I got the ring a while ago. I had it for a few weeks," he said. He reportedly kept it hidden while he was picking biblical passages to engrave on the band.
"It's engraved, with two things from the Bible," he told People. "There's one verse, Proverbs 31: 10-31, about the perfect godly woman. The other, 1 John 3:18, is about love. It took me a few days to pick them out and research the perfect ones."
It sounds like Kris put a lot of thought into the ring, as he also has "K [hearts] K engraved between the two Bible verses.
So goodluck to the these two people embarking on the blessing known as marriage!
Special thanks and photo courtesy to
http://www.sheknows.com/
and story adaptation from Kim Grundy.
Remember: you are beautiful! Thank you for visiting the blog and check back for promotions and beauty giveaways!