You don't always have to shell out the big bucks for quality products -- these drugstore imitations of high-end faves are proof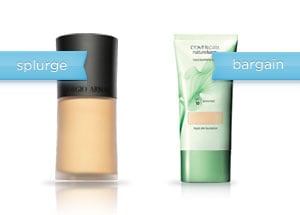 This is a TotalBeauty.com budget products article
Who doesn't love a good deal? We appreciate bargains just as much as the next gal, which is why we hit up one of our favorite makeup artists for drugstore picks that are practically exact duplicates of high-end brands. Start saving by checking them out here.
This is the lovely Miss Sapphyre my model for the Teen Choice Awards video and upcoming Back to school style video. Thank you Sapphyre!
Hey! Teen Choice Awards are coming up real soon! Miley Cyrus is hosting along with Justin Bieber. I personally would like to see Miley makeup more bold with color and less the same old same old black rimmed smokey eyes with clear lips. So, I made a video. Enjoy!
Remember: you are beautiful! Thank you for visiting the blog and check back for promotions and beauty giveaways!