Turns out you can turn that junk in your trunk into the toned, tight butt of your dreams without taking drastic measures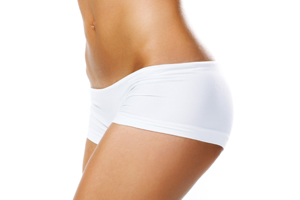 This is a TotalBeauty.com workouts for women article
Did you know that your butt is actually the largest muscle in your body? It only makes sense to exercise it as much, if not more, than the other muscles you pay attention to. With these moves, you can get a tighter, more toned butt in no time.
Hey there Gorgeous!
Here I am on the set of the new web series for Makeup University. I am not travelling this holiday weekend as I continue to work on the episodes for the upcoming production dates.
But-what I do have in my purse that is so sumptuous and luxurious feeling is the new Nature's Gate herbal blend hand cream in rose.
It's paraben free, and 3 oz-so TSA approved for those of you who are jetting away on an airplane, pocket ready for train riders, will fit in the glove compartment on a boat, in the side pocket of a back pack for the hikers or in a purse of a web series producer like me!
Here are a few favorite reasons to try Nature's Gate products:
1. paraben free
2. cruelty free
3. phthalates free
4. synthetic fragrance fee
5. animal derived ingredients and animal testing free = VEGAN approved!
(I"m not a vegan and in fact I'm having an In'n'Out burger right now...)
Finally-the Nature's Gate products are high quality and easy to access for affordable prices-so head on down to the Walmarts and get you some for this Labor Day weekend pool party! Your skin will thank you!
Remember: you are beautiful! Thank you for visiting the blog and check back for promotions and beauty giveaways!