One fearless writer follows "Clean" by Alejandro Junger, M.D. How'd she do?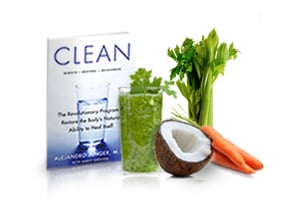 This is a TotalBeauty.com diet article
With so many detox diets out there, we wanted to know which ones actually work -- and which ones are dangerous. Here's one editor's account of her 3-week stint following "Clean." Find out if this detox is right for you.
Hello Gorgeous!
See these fun pink tweezers by Japonesque? These are great for "Back to School" beauty-one pair for your beauty drawer at home and a mini pair for your backpack/or locker at school. Why?
Because sometimes-you find a stray hair after leaving home, get a sliver or have to play "Operation" style game on a much needed object that has fallen below a fingers grasp.
The Japonesque line is full of amazing, high quality and functional grooming tools-from these tweezers to makeup brushes. You can get them at Ulta's, Targets and Walmarts all over! Get some, and follow the video for a short educational tutorial on how to tweeze stray hairs from your brows. Enjoy!
Remember: you are beautiful! Thank you for visiting the blog and check back for promotions and beauty giveaways!