Perfect the tousled look just in time for the last few weeks of summer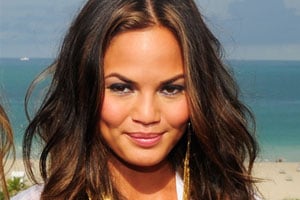 This is a TotalBeauty.com wavy hair article
The grass is always greener on the other side of the hair spectrum -- which means those of us with fine, pin-straight hair crave beach-y waves that look effortlessly gorgeous. So we went to the experts to give us a fool-proof tutorial on how to get beach-y waves. Now you don't have a reason not to try the look before summer ends.
Hello Gorgeous!I hope you are enjoying the new format of the web series for the videos. Makeup University is now showing a 3 segment video focusing on beauty/health/positive self esteem versus the one segment on one particular item.Now, as of yesterday I have started the before and after photos for my 3 week test of the eyelash growing serum from Obagi Medical.
This eyelash rejuvenating serum is to grow in sparse lashes and thicken, then lengthen the ones that you already have. So enjoy this rather haunting and garish photo of my nose and look past it to see my eyelashes. Those are washed clean, free of makeup and ready for a 'before photo'! Another photo in a week, then again on the second and final on the third week of using the serum. Why so much? Because 21 days is
a cycle of the skin and hair.
Oooh...now here is the fun stunner of the story! These 3 lipglosses are the current color story from YBF of HSN.com. Oh these are so perfect for your 'Back to School' or Labor Day weekend travel. Snap 'em up quick because you know how fast things sell on HSN.com and if you love pink lip gloss like I do, you'll want to get these for right now looks as well as segueing into the Fall trend. Now, here is the current episode of the Makeup University web series. Watch, enjoy and comment if you like! Thanks so much for stopping by today!
Remember: you are beautiful! Thank you for visiting the blog and check back for promotions and beauty giveaways!