Cottage cheese thighs, dimples where they shouldn't be -- talk about every woman's nightmare. See how to fix cellulite now
This is a TotalBeauty.com cellulite article
Unfortunately there is no magic cream that'll make all of your unsightly dimples disappear -- you still have to eat right and exercise. But readers say some cellulite products actually do help minimize the evidence, while others just don't do a thing. Find out what's actually worth the cash (and what's not) here.
TotalBeauty.com average reader rating: 5.7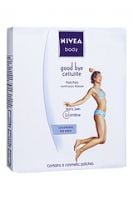 "Don't get too excited, ladies, it does nothing in terms of reducing cellulite."
TotalBeauty.com average reader rating: 5.4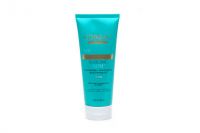 "I used two tubes of this diligently and never saw a change."
TotalBeauty.com average reader rating: 5.4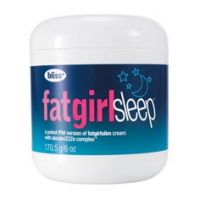 "I'm sorry, but this stuff smells like a household cleanser -- a high-end household cleanser. How can I tell if it does what it claims if the smell is so repulsive I can't be dedicated enough to continue to use it?"
Want to see what was the No. 1 worst and the 6 best on the list? Click here!
Hey Gorgeous and HSN fans,
I've been featuring products to help your hair fight the Arizona monsoon season! It's hot and humid here! Which can make for frizzy hair in curls or straight hair!
This product from Sally Hershberger is a treatment that penetrates the hair to instantly smooth frizzy hair without weight or residue. it's a multi-tasker product whcih can tame frizz, smooth hair, protect sun damage and even be used to dep condition and hydrate dry hair. The active ingredient is Argan oil which is a trending ingredient right now among celebrities and hair divas. I personally, liked the light texture, lack of scent and smooth effect on my chlorinated sun dried hair!
You can get it for $15.00 at Ulta locations nationwide. And...if you watch HSN.com today Sally Hershberger will be on live to talk about the new Clean Tech shampoo and conditioner.
Show starts at 6 a.m. EST!
Remember: you are beautiful! Thank you for visiting the blog and check back for promotions and beauty giveaways!